I'm obsessed with the leeches...
found one sucking on me on my right thumb after i remove my biking glove...guess our friend are all warm and cosy!!!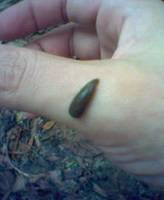 suck on it baby
After giving it the ciggie butt treatment, it fell off, blood starts trickling out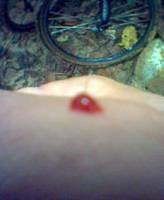 and it keeps coming out....
The gang having breakfast
The bite still itch until today, 4 days later!